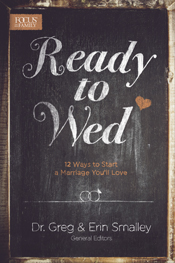 This book was so practical to me as a single person. It might be because I'm the kind of person who needs to see the whole picture before I jump into anything or it might be because I'm not a spontaneous risk-taker.
As I read from the introduction, I felt as though I was sitting in pre-marital counseling. I felt like taking notes and underlining. The author makes the book very engaging and he has a sense of humor. I love that the tone was light, but at the same time, it gave wisdom and insight to what a relationship should be like.
I especially liked the questions that I should ask my future spouse and the questions to think about before being married to them for life. I also loved the activity suggestions that couples should do together so there could be an open communication with both parties about little things like solving problems and cooking responsibilities.
Many times I see my friends jump into a relationship too soon without thinking things through. In the 21st century, society puts love first and problems second. When problems actually arise, they think "oh, I think I married the wrong person. Let me try again." In that way, the rate of divorces rise and people get very cynical about love.
Ready to Wed discusses 12 Traits of a thriving marriage and offers a variety of topics to guide and advise those preparing to say, "I do!"
Learn to:
Define a vision statement unique to your marriage.
Positively engage conflict to build a foundation of trust and forgiveness.
"Leave and cleave," even if you are a child of divorce.
Manage expectations—and your in-laws!
Navigate hot-button issues including, sex and the chore wars.
Cope with change, stress, and crisis—especially in your first year.
Build a community of support and find mentors.
Assess your progress using the Couple Checkup.
Loaded with advice, tips, and instructions, this valuable resource is ideal for soon-to-be-newlyweds and those who support them!