When God made you, He knew the number of hair you would have and the achievements you may grow up to achieve.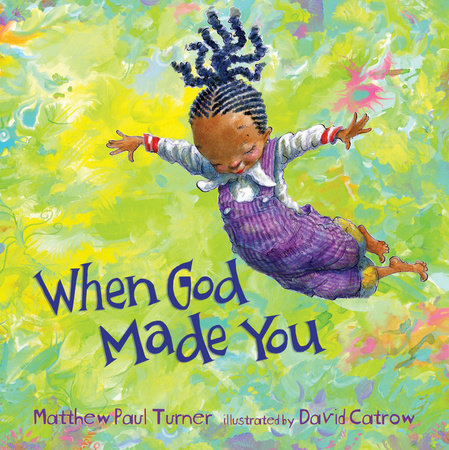 Even adults in this day and age need to hear the above sentence from time to time. Because this society has become a 'me' society, many other people are feeling that no one cares about them.
Even more so, children nowadays need more encouragement than ever about growing up and knowing that someone cares about them all the time.
Through playful, charming rhyme and vivid, fantastical illustrations, When God Made You inspires young readers to learn about their own special gifts and how they fit into God's divine plan as they grow, explore, and begin to create for themselves.
'Cause when God made YOU, somehow God knew
That the world needed someone exactly like you!
The assurance that they are deeply loved and a unique creation in our big universe is certain to help them spread their wings and fly.